Mangup '08
Last year we had a bicycle trip to Mangup that I covered with Google map routes, bells and whistles. This year we had the same trip but in a different company. Nonetheless, it wasn't less interesting. I took less pictures as the nature of that region was already covered, but focused on the trip, the air and views.
See some interesting stuff in my Flickr photostream.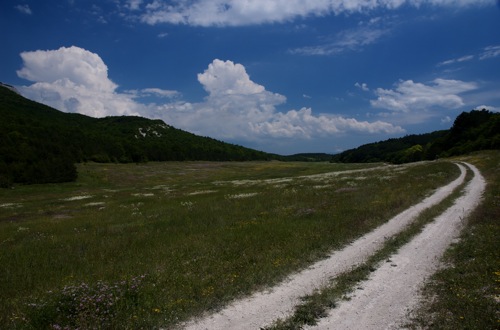 Comments from the past
R00KIE Says: June 19th, 2008 at 23:01

Hey … it looks like a really nice place, and now I remember, it's been such a long time since I have done some biking …. or fishing. Oh and good pictures you have on flickr.
Aleksey Gureiev Says: June 20th, 2008 at 08:26

Right, it's great and inspiring… but the road is quite strenuous. ;)