IMPORTANT UPDATE
P2P Telehealth has been rebranded as HiDoq. At the moment we have several servers working with clients in the following regions:
---
Earlier this year together with two partners we started a small company to work on P2P Telehealth – easy to use, compliant and secure telehealth platform. It's like Zoom or Skype, but for health providers, clinics and their patients.
Anyone with no technical background should be able to join the consultation in seconds. No new apps needed. I think we succeeded.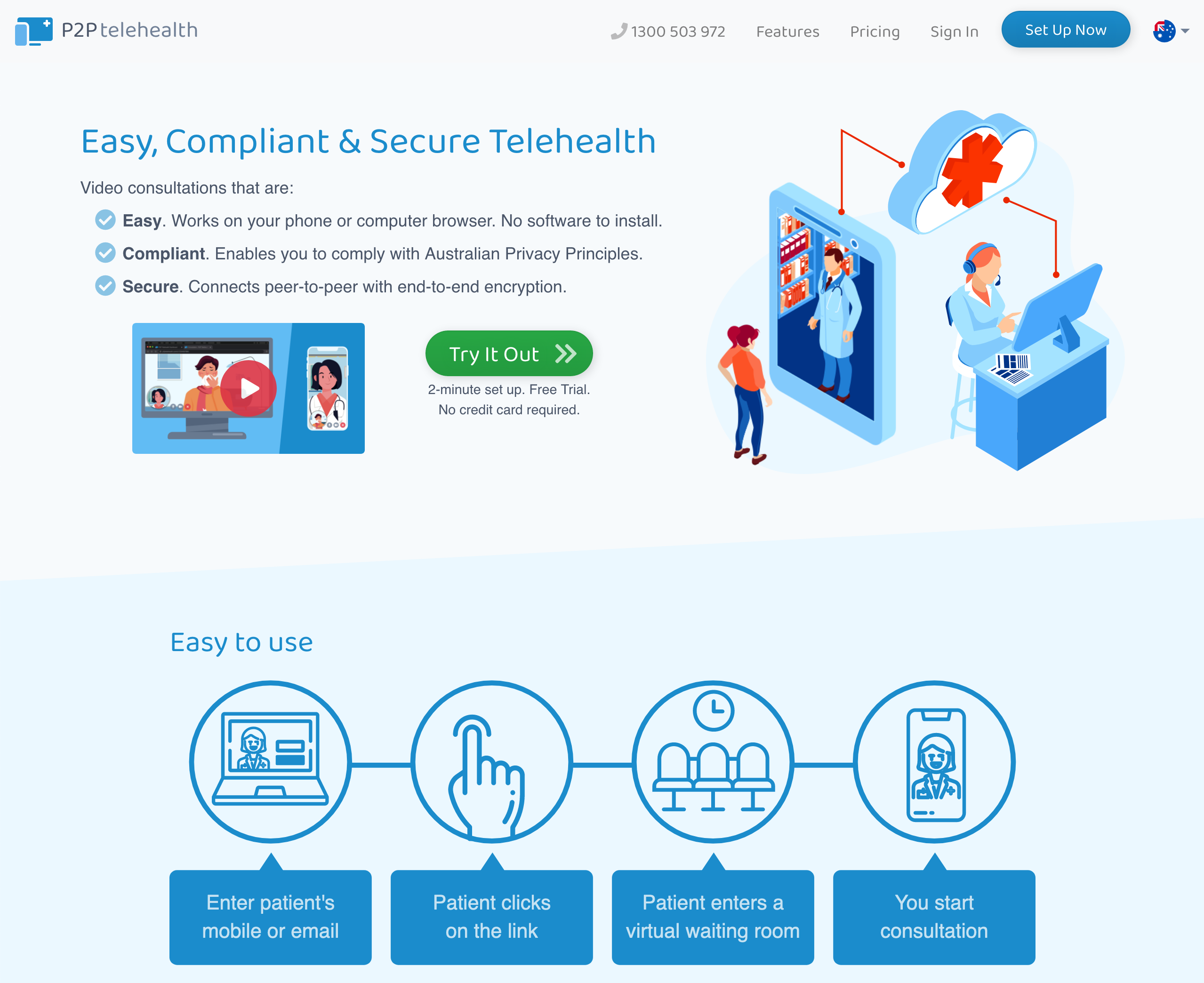 There are several aspects that make it stand out of the croud.
First and foremost, we provide audio/video, chat, file transfers and whiteboard in the browser. Nothing except the web browser installed on any device. Well, it should be one of modern browsers, but we suggest what's best and assist.

The next important thing is that data in consultations NEVER travels through our servers. User devices talk to each other. And since we support up to 4 participants (oh, yes), they form the star topology where every participant sends a copy of their stream to everyone else. Yes, it adds the load to the devices, but also makes the next point feasible.

True end-to-end encryption. All data sent between participant devices is encrypted. No one can interject and steal your conversation streams or chat transcripts. It's truly confidential.

The last but not least, we rolled out servers in Australia, New Zealand, United States, Canada, United Kingdom and Ireland to comply with data protection regulations of these countries. It doesn't mean you can't use the system if you are outside though. You are welcome to pick any that suits you best or has similar requirements.
Now that I gave some details, don't take my word for it. Go test yourself. We give several free consultations to everyone!
Pssst… don't worry if you are not a doctor (or patient for that matter). Go register and give it a spin. With a friend, co-worker, your mom…